Regular price
$1,649.00 USD
Regular price
Sale price
$1,649.00 USD
Unit price
per
Sale
Sold out
2022 Airwave Koala Closed Cell Foil Kite for water, snow and land.   The easiest to fly, highest-performance, simplest bridle foil kite on the market.  
The Koala was designed with cutting-edge software and manufactured with the latest materials and techniques. With fast-inflating closed cells, a load-calculated internal structure and a mix of high-tech ripstop cloths it is durable and easy to handle. Re-launching is easy, and a clever drainage system means the water evacuates quickly. Not only does the Koala offer performance, stability and long hang-time potential but its versatility might just be its killer blow: one kite works for a wide range of wind strengths, so travel is a breeze and luggage-space worries a thing of the past. Simple. Just get on out there and have fun!
Stable, universal, and lightweight this closed-cell tubeless kite is ideal for twin tip, foil, snow, and land kiting.
SPECS
 

FIVE

EIGHT

TEN

TWELVE

FIFTEEN

LINEAR SCALING FACTOR

0.83

1

1.1

1.2

1.37

PROJECTED AREA (M²)

4.3

6.3

7.9

9.5

11.87

FLAT AREA (M²)

5.4

8

10

12

15

GLIDER WEIGHT (KG)

1.3

1.8

2.2

2.7

3.3

HEIGHT (M)

21

NUMBER OF MAIN LINES (A/B/C)

3/3/3

CELLS

35

35

35

35

41

FLAT ASPECT RATIO

5.6

5.8

5.8

5.8

6

ROOT CHORD (M)

1.2

1.4

1.5

1.7

1.89

FLAT SPAN (M)

5.5

6.8

7.6

8.3

9.31

PROJECTED SPAN (M)

4.2

5.2

5.8

6.3

7.09

TWIN TIP WIND RANGE (KNOTS)

15-35

13-30

11-25

9-23

8-23

FOIL/LAND WIND RANGE (KNOTS)

12-25

8-20

7-18

6-16

5-13
INFO
Technology is moving forward at a pace, bringing some exciting new developments in kite design. Thanks to our cutting-edge simulation program, ALULA, we're experiencing something of a revolution. Say goodbye to burst tubes, broken pumps and oversize bags, and hello to the Koala. Our new tubeless closed-cell twin-tip and foil kite is super-versatile with great performance and rock-solid stability.

Free flying went through a big change in the '80s and '90s as paragliders started to outnumber hang gliders. We predict a similar shift in the world of kiting, as heavy plastic inflatable tube kites give way to lightweight and versatile foil kites.



TECH
ALULA - SIMULATION SOFTWARE
The future of kite design depends largely on simulations. Instead of designing and producing prototypes one by one, we can now accurately simulate hundreds of kites using our own unique structural / aero simulation program. In effect we are now able to test virtual prototypes using this program and on our kites we make over 200 virtual prototypes. Analysing these involves over 500 thousand iterations of the structural / aero calculations for each simulation!
TARGET
The Koala is for open-minded athletes who want to ride the wave of progression. If you have been toying with switching from tubes to tubeless, this is your gateway kite. Bruce's vision: "It started before I can remember anything. A spark from the first sight of flight. The dreams, the fascinations, and the deep burning desire flooded in. I had to have wings, to float, to soar so I took to the sky at 16 and haven't looked down since. I remember thinking, why isn't everyone doing this? It is just so amazing!"

Does this sound familiar? As riders, pilots, and dreamers we have found each other on the water, on top of mountains, and in the sky because we have all followed a similar path. Our passions have brought us together and we share that unique bond. We live to feel that sensation of floating, soaring, drifting, carving, so at Airwave our mission is to make kites that make you feel connected to the air, to the waves, to our dreams.
TOM'S NOTES
When you eat, sleep, and breathe air sports your imagination eventually lands on, "how can I make this feel better?"

After over 30 years designing paragliders, Bruce Goldsmith and team naturally wanted to apply their know-how to their other love – kites. Passionate paraglider pilots and also kitesurfers, they ploughed their hearts and enthusiasm into making a great kite. A kite that is not only stable and has great performance, but one which feels great: easy, safe, and fun in all disciplines. And so began the Koala project.

The ALULA simulation software was my PhD project, and it has been paramount in developing the Koala. It has meant we can concentrate on individual characteristics, and can test almost unlimited virtual prototypes until we get the results we are looking for. We think with the Koala we have created the most stable foil kite out there! After months of work and re-work, and loads of fun testing the real prototypes, what flew out of the factory is an ultra-responsive, rock-solid, supercharged, foil kite. We can't contain our excitement. The Koala is our first product. We believe it reflects our passion and feels amazing!

WHAT RIDERS ARE SAYING

Kiteworld Magazine, UK tested a Koala 10
"This kite can really help you up your board-off game – the hangtime performance on tap is excellent.".

Marc Blanc on lesfoilz.com, France
"The Koala 5 is by far the best performing and most stable foil kite in this size. No collapses, top stability even in a gusty 40 knots".

Frappat on lesfoilz.com, France
"For me the Koala10 is the best compromise of ease and performance."

Rue de l'air on lesfoilz.com, France
"An easy glider, ideal for turbulent wind"

Lukas Maly, Czech Kite Team
"Who likes speed must like Koala. With twintip and wind around 12 ms top speed is over 70 km / hr!"

Krzysztof Brighton, GB
"Tried a XXXX next, just for comparison, easily my favourite inflatable kite of all time, and the koala was a lot lot better on the top end 26knots, it just ate it for breakfast, while the XXXX felt like it was going to fall apart any minute."

Koala Review – thekitemag.com
"The Koala is by far the easiest foil kite we have launched. It just stays open and rigid in the air. Overall this feels like a very different kind of foil kite. The stability and the confidence it gives you is a major plus."

Kostas Efthimiadis - kite instructor, Greece
"The koala is the best present I ever got, I love the light wind performance as I can go foiling in 2-5 knots"

Jessica – kite instructor, Greece
"The koala is so nice! The stability is insane! And the colours are beautiful. I want to buy one!"
MATERIAL
| | |
| --- | --- |
| TOP SURFACE | Porcher Skytex 38g/m² |
| BOTTOM SURFACE | Porcher Skytex 38g/m² |
| INTERNAL STRUCTURE | Porcher Skytex 38g/m² Hard |
| NOSE REINFORCING | 2.7mm flexible reinforcement |
| TOP LINES | Liros DC100 |
| MIDDLE LINES | Edelrid Magix Pro 8000U |
| LOWER LINES | Edelrid Magix Pro 8000U |
| BRAKES | Edelrid 8000U series |
11-02-2021
It's been a long and exciting journey for Airwave. The company started out in a garage on the Isle of Wight in the '80s, designing hang gliders. Our path has taken many turns, always driven by our passion for flying. Now in the south of France,... 

29-12-2020
We are proud to manufacture all our our kites in Aqua Dynamics on the beautiful island of Sri Lanka. We have been working with them for many years and there craftsmanship it outstanding. MORE
19-02-2021
The Airwave team converged on Col Agnel this winter to test out the latest Koala sizes! They were lucky to score some epic wind and snow conditions and this is the short story. 
Share
View full details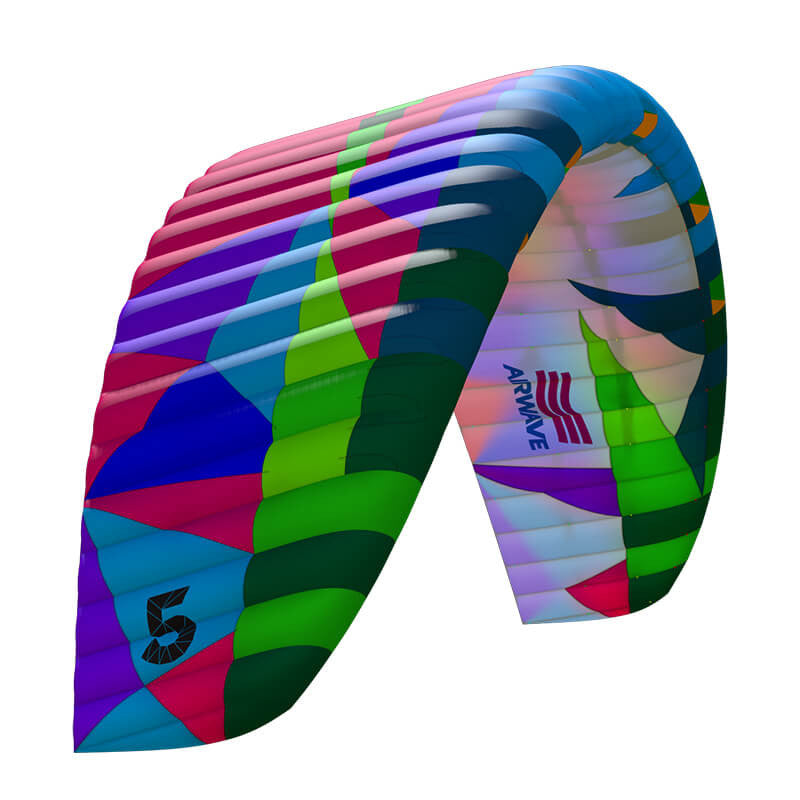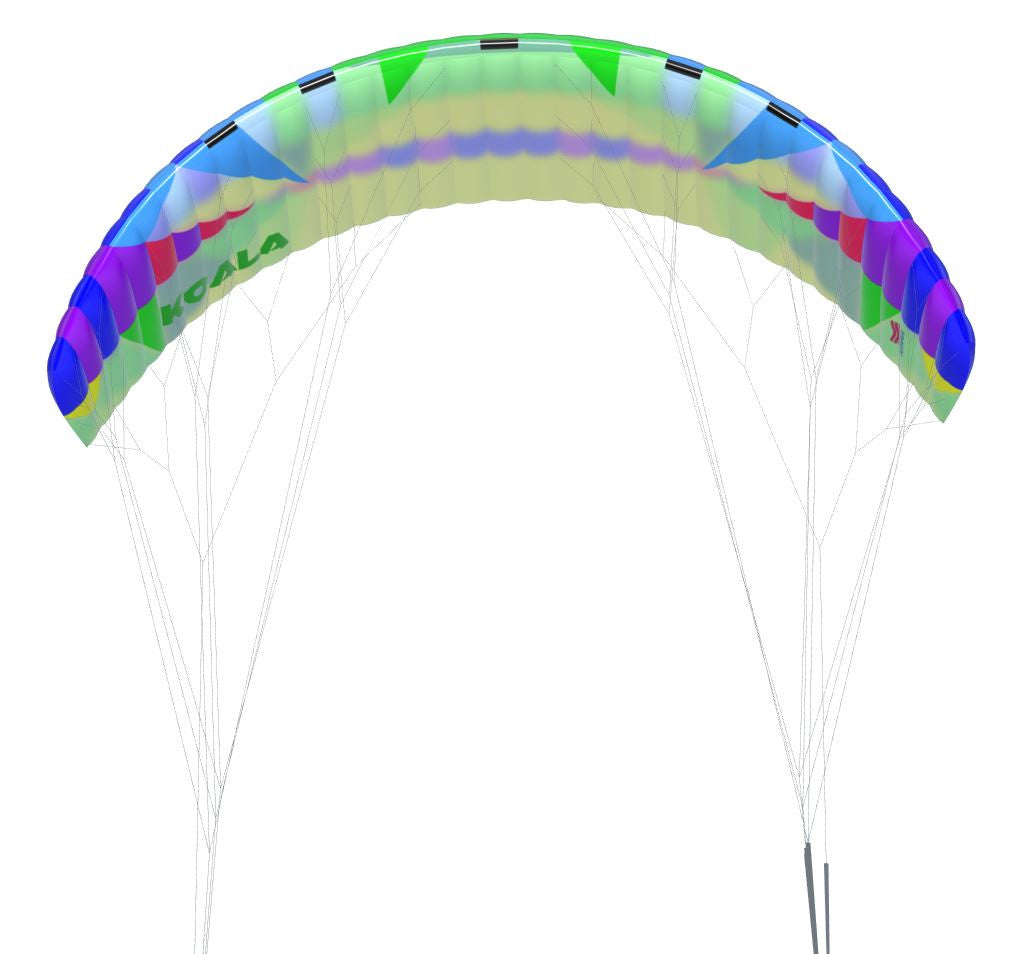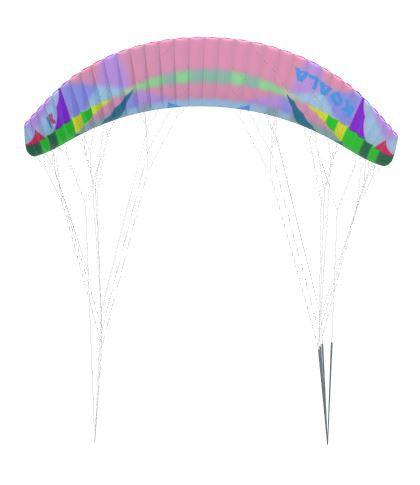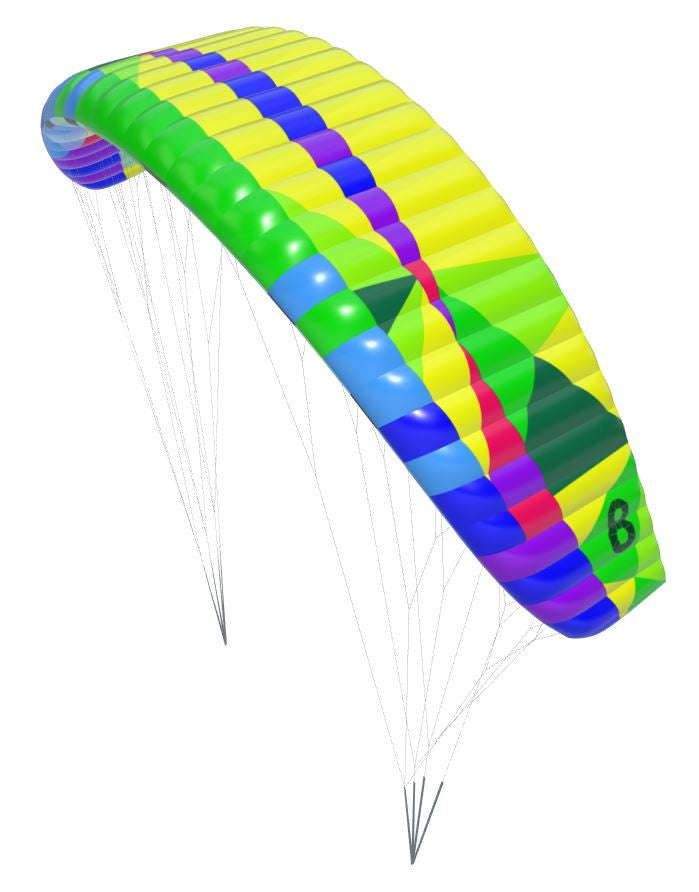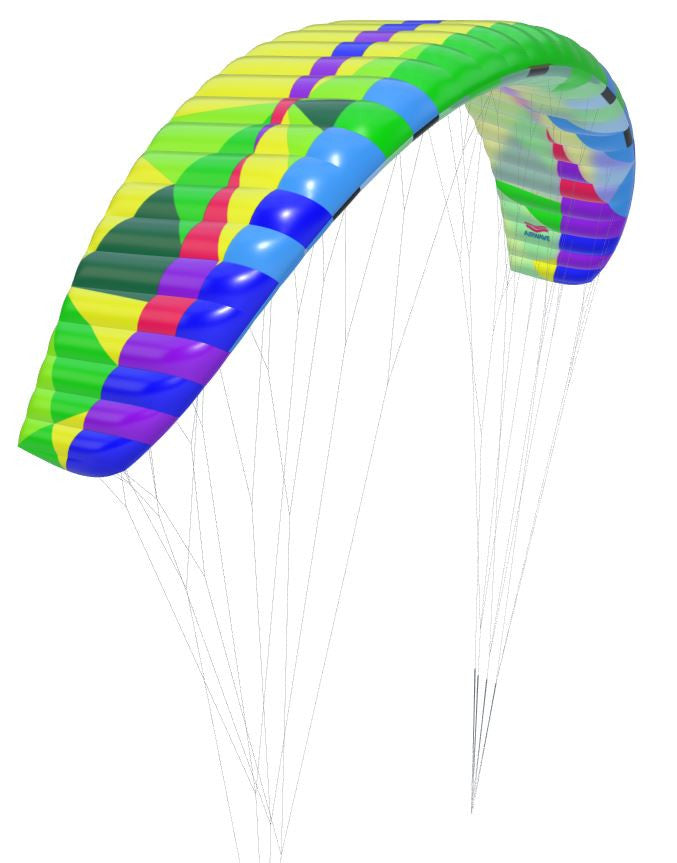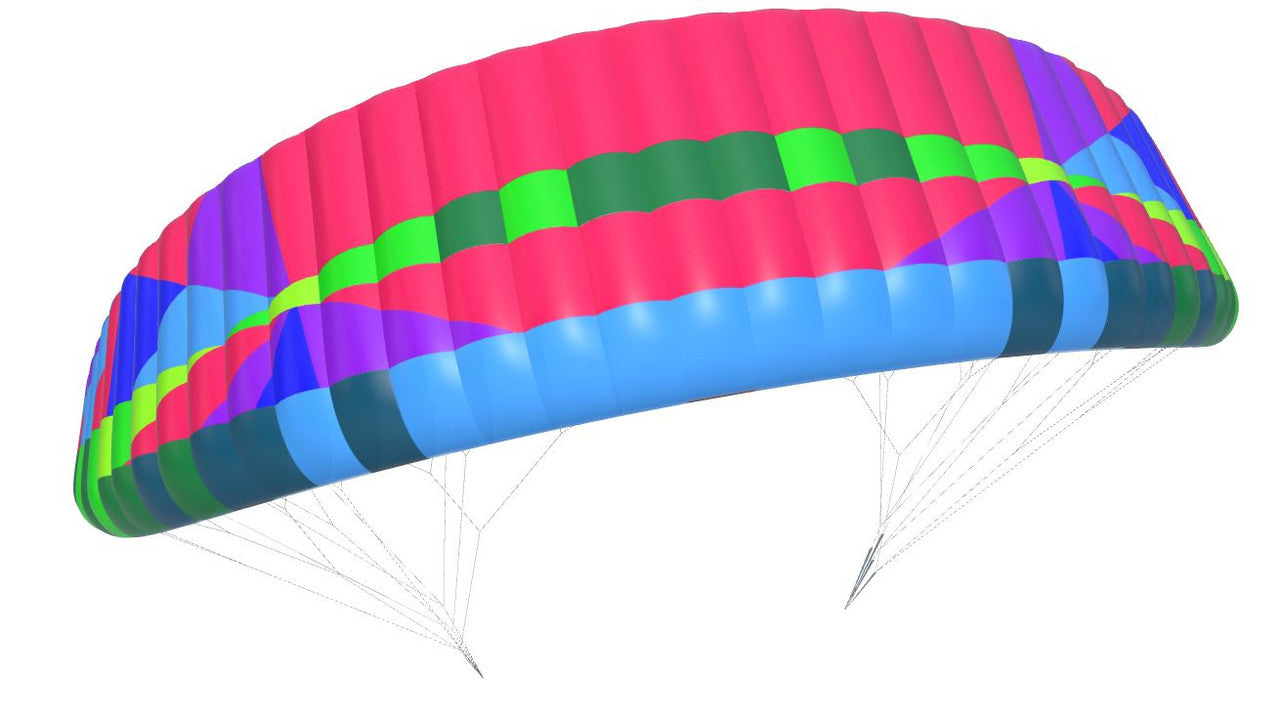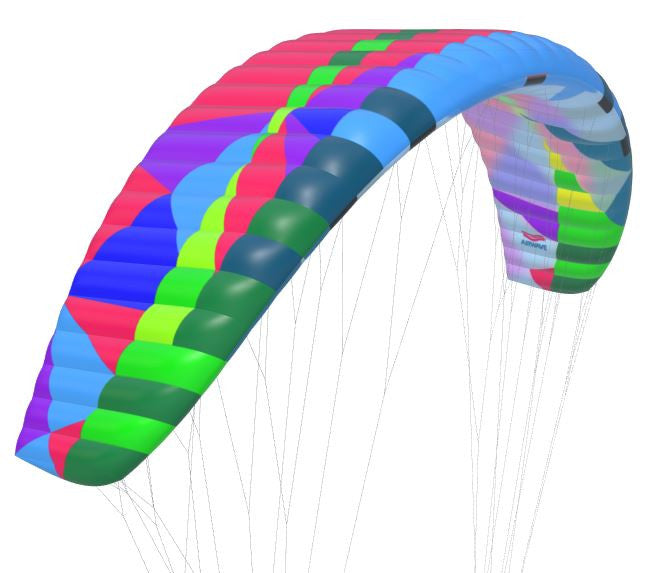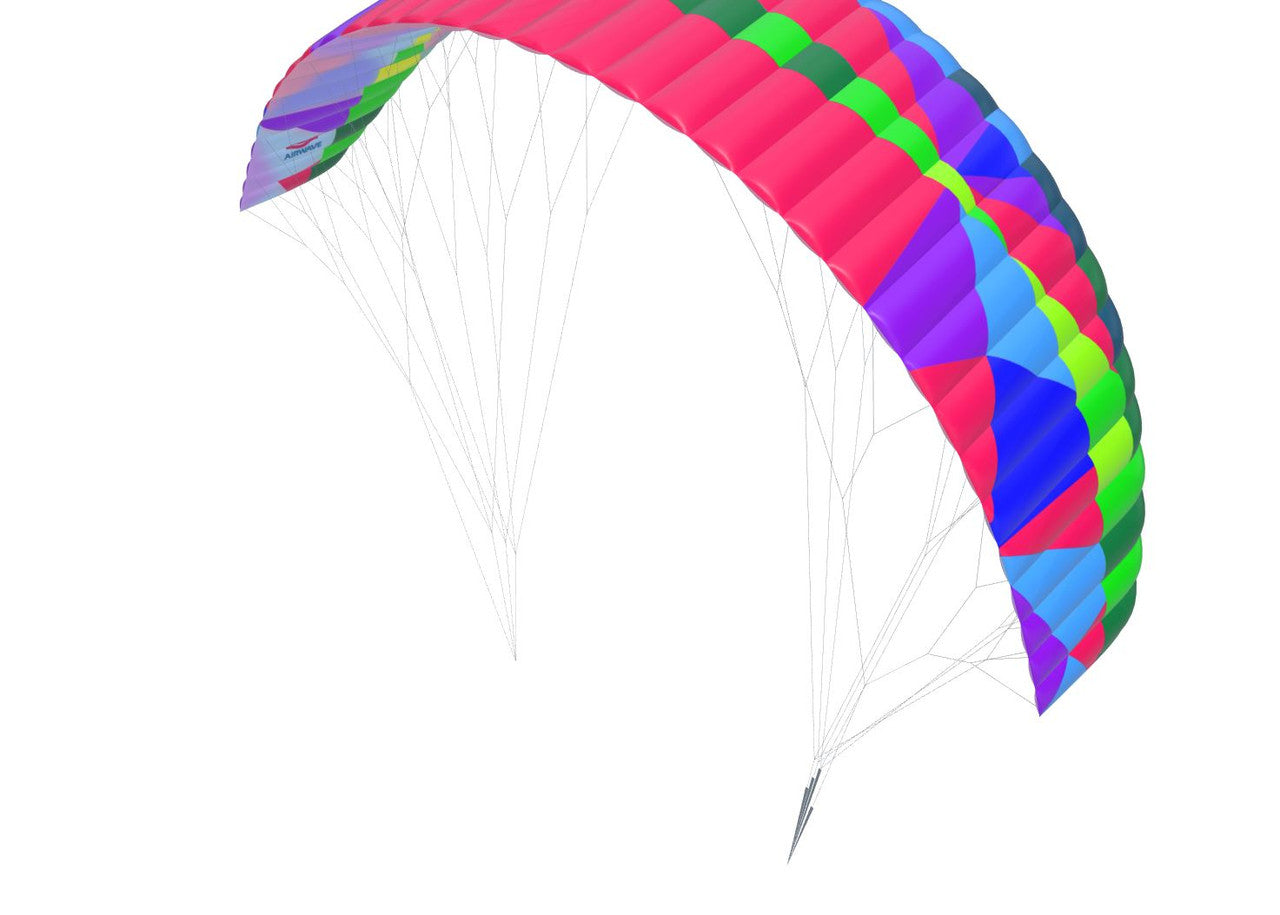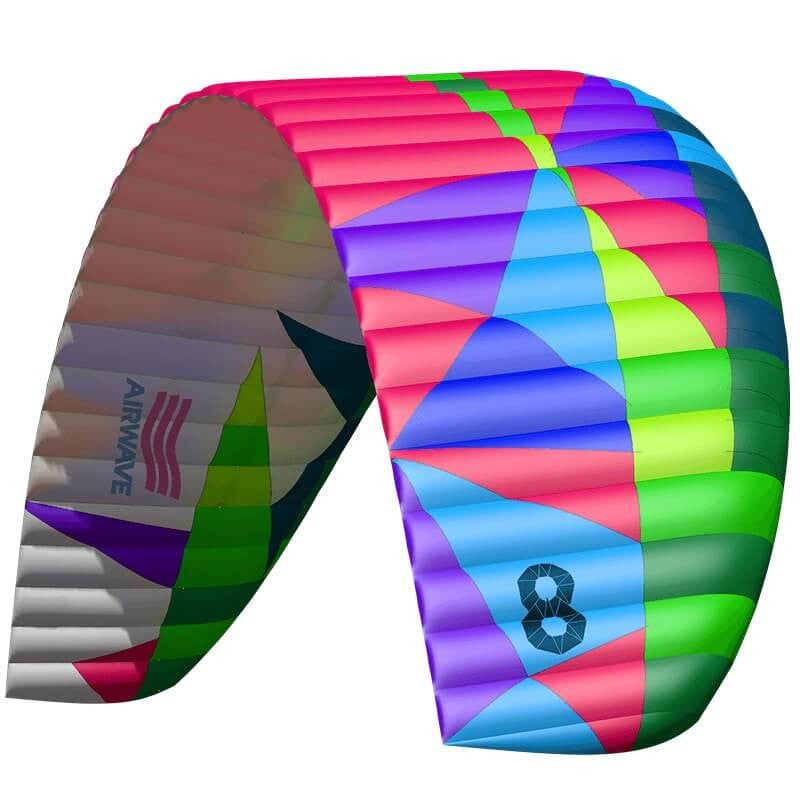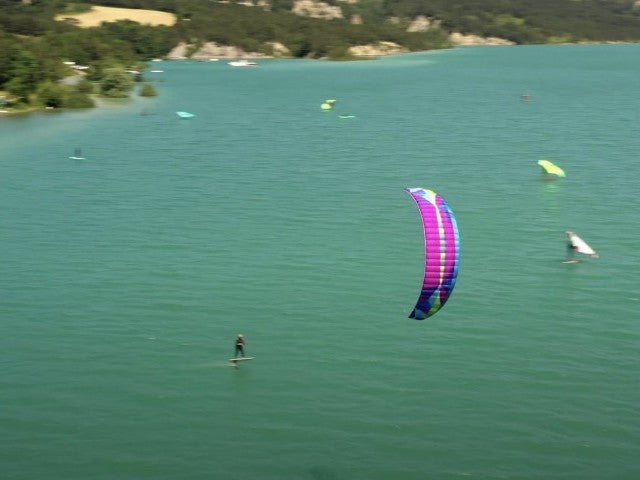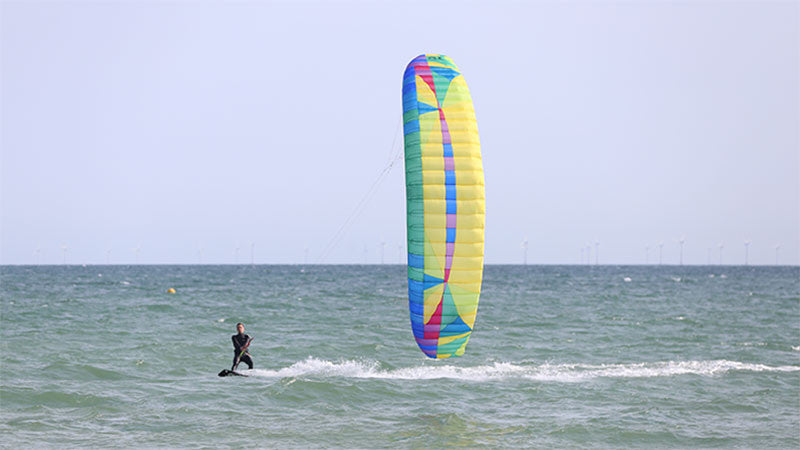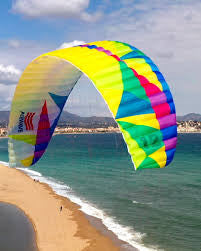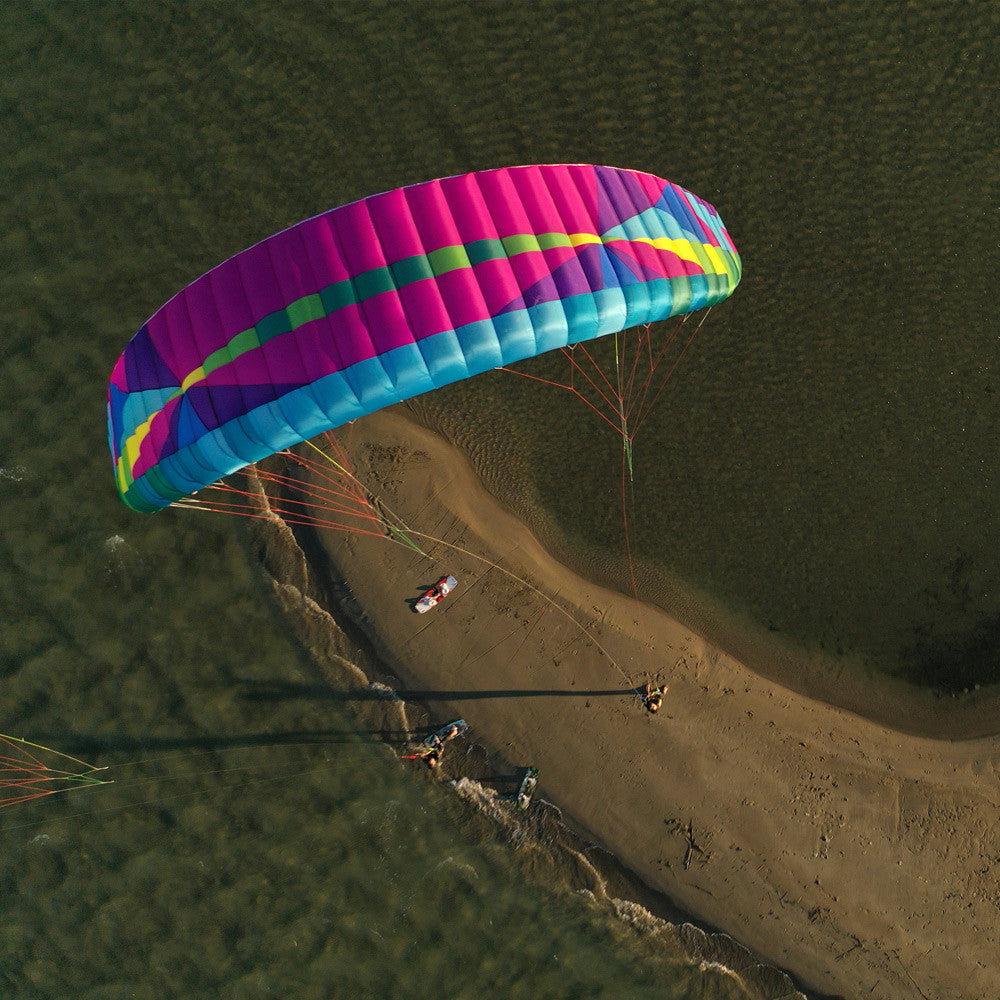 Free Shipping

U.S. ORDERS OF $39 OR MORE ARE ELIGIBLE FOR 100% FREE SHIPPING!

FREE SHIPPING ONLY AVAILABLE FOR ORDERS $39 OR MORE WITH A FEW EXCEPTIONS FOR SALE PRICE OR OVERSIZE ITEMS LIKE SURFBAORDS AND SUP'S. 

OFFER ONLY VALID FOR SHIPPING WITHIN THE CONTINENTAL UNITED STATES (48 CONTIGUOUS STATES).  EXTRA SHIPPING CHARGES APPLY OUTSIDE OF THESE CONTINENTAL STATES, SUCH AS ALASKA, HAWAII, PUERTO RICO, GUAM, WAKE ISLAND, FEDERATED STATES OF MICRONESIA, US VIRGIN ISLANDS, ETC.