Regular price
$998.00 USD
Regular price
Sale price
$998.00 USD
Unit price
per
Sale
Sold out
Crazyfly Pure Foil Pocket Board, Micro Sized hydrofoil Board
Designed with direct colaboration from Jeff Howard, the Pure Foil Pocket Boards are the lightest, smallest and the most Pure connection to a hydrofoil that you can get. The boards are manufactured with Pre-Preg Carbon for the lightest and strongest construction. At 88cm, the BIG board will fit inside some kite bags and easily fit into Foil travel bags with room to spare.

Graphics and Deck Pads color may vary based on designers mood while manufacturing boards.
Warning - May not float all foils due to the very low volume and overall size.
Sizes:
99 x 44 x 1cm - 1.8kg (3.9lbs)

88 x 43 x 1cm - 1.6kg (3.5 lbs)

77 x 43 x 1cm - 1.4kg (3 lbs)
Mast base plate hole spacing:


Total Ride Weight of a Pure 88 Custom deck and Crazyfly Master foil , 10.75lb

Total Ride Weight of a Pure 88 Custom deck and Crazyfly Master foil , 10.75lb
Full carbon construction

Ultra small, light weight

High nose, speed rocker

Easy to ride

F-lite is a feather light full carbon, ultra-small low volume foil board suitable for intermediate to advanced riders. It is a high performance easy to ride board with a full diamond grip deck footpad and concave deck for easy maneuvering during gybes. Riders who already know how to foil will appreciate its small size, low weight and dynamic transfers of energy into the foil. It features a high nose and speed rocker to generate speed quickly and get you up on the foil in no time. Packed with lots of performance, this board is also a great travel companion, plus it delivers great fun and amazing performance on the water.

High nose
NO DIPS
The high nose on foil boards helps when you are trying to lift the board up from the water, as the nose does not get dipped in small chop. Also when you are already up on the foil and unwantedly lower the nose of the board, you have a much higher chance to recover with a high nose board shape.

Concave deck
EASY CONTROL
All our foil boarsd have a concave deck. It provides easy handling and control over the foil board and also helps during jibes.

Wood Core
Core is one of the most essential elements in every kiteboard. Therefore, we choose only the finest selection wood cores for all CrazyFly kiteboards. To have precisely shaped cores of the highest quality, we are using a CNC machine to cut the outline, drill holes, and give various 3D shapes on all cores.

Insert foil mount tech
QUICK AND EASY
This unique foil to board mounting tech allows for quick and easy installation of the foil. The screws do not go through the board. Instead, there are closed top inserts, so mounting the foil is as easy as it can be with just four screws. Thanks to our innovative foil mounting system, there are no screws sticking out on the deck either. Just a nice comfy pad all the way.

Full deck footpad
COMFORTABLE AND SAFE
All our foil boards come with a full deck footpad installed. It comes in handy for traction and safety during wipeouts. Thanks to our unique foil mounting system, there are no screws sticking out on the deck either. Just a nice comfy pad all the way

Central carbon stringers
STRENGTH AND DYNAMIC FEEL
Central carbon stringers on the deck and bottom give our foil boards much more strength and a very dynamic feel. The board feels sturdy and is extremely responsive to input from the rider.

Full Carbon Construction
ULTRA LIGHT, ROBUST AND DURABLE.
Based on our fifteen years of experience in building high quality kiteboards with top performance, we simply believe that carbon fibers are irreplaceable. Carbon fibers are ultra light and at the same time extremely strong. This material is very dynamic and it returns instantly to its original shape after being stressed, which provides loads of pop in carbon fiber boards.

SIZE:    99 x 44    115 x 44    130 x 46
WEIGHT:     2.1 kg    2.7 kg    - kg
STANCE:    36 / 40 / 44 CM

Mast base plate hole spacing: 165 x 90 mm
Share
View full details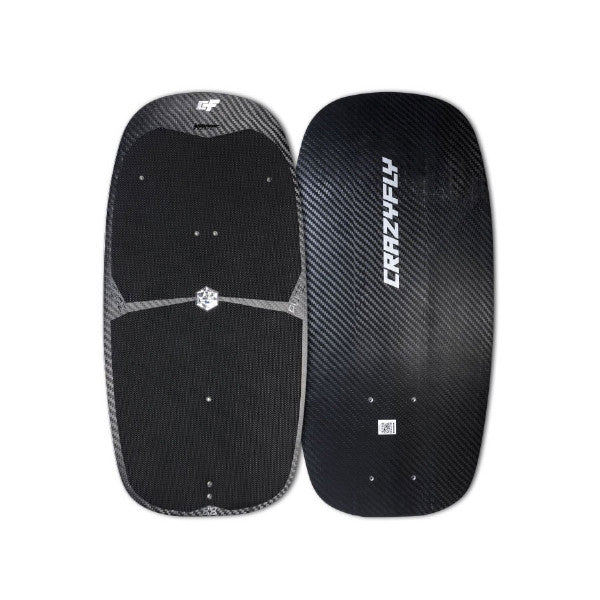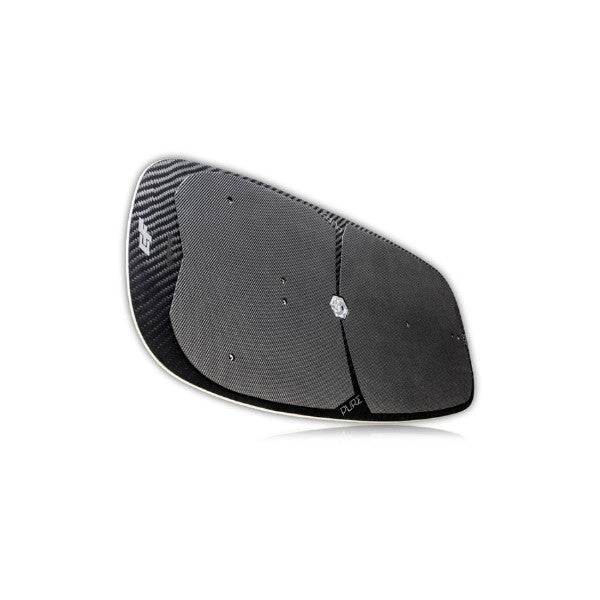 Free Shipping

U.S. ORDERS OF $39 OR MORE ARE ELIGIBLE FOR 100% FREE SHIPPING!

FREE SHIPPING ONLY AVAILABLE FOR ORDERS $39 OR MORE WITH A FEW EXCEPTIONS FOR SALE PRICE OR OVERSIZE ITEMS LIKE SURFBAORDS AND SUP'S. 

OFFER ONLY VALID FOR SHIPPING WITHIN THE CONTINENTAL UNITED STATES (48 CONTIGUOUS STATES).  EXTRA SHIPPING CHARGES APPLY OUTSIDE OF THESE CONTINENTAL STATES, SUCH AS ALASKA, HAWAII, PUERTO RICO, GUAM, WAKE ISLAND, FEDERATED STATES OF MICRONESIA, US VIRGIN ISLANDS, ETC.