Regular price
$72.00 USD
Sale price
$60.00 USD
Unit price
per
Sale
Sold out
Ocean Rodeo GoJoe Board Retrieval Device without the retail packaging.  These are 100% airtight and new, they just don't have the box.  
The Ocean Rodeo GoJoe is a device to get your board back without using a dangerous board leash.  It adds visibility, downwind drift, and it almost always flips your board upright.
The unique hour glass design of the inflatable tube structure places the self righting buoyancy at a high pivot point. This distribution of flotation will power roll your board right side up if it lands foot straps down in the water, (foot straps down create drag, slowing the boards drift).
With the board right side up and foot strap resistance eliminated, the GO – Joe™ is positioned on the board forward of center allowing the wind to turn and sail the GO – Joe ™ down wind towards the rider. If the rider maintains their position with the kite at the zenith the board will simply sail downwind towards you.

The hour glass shaped design of the GO – Joe™ fits comfortably between the riders feet and does not restrict mobility. The hour glass shape also eliminates drag caused by spray from the boards rails.

The GO – Joe™ is very light and durable using our proven manufacturing techniques
CONSTRUCTION AND DURABILITY
The inflatable tubes are manufactured with the same techniques and materials used on our kite tubes. 110 micron PU inner bladder with HD Nylon outer cover. Bomber! Deck mounting plate uses the same construction as our foot pad deck plates.
Go Joe is now endorsed by the IKO
The high accident rate caused by board leashes prompted the majority of kite schools to ban using board leashes long ago. However, some people may still think that they can get away with using one. But, our hard-won experience has taught us that there is no safe way to use a board leash and there are no safe types of board leashes either. Simply, don't use one. Instead, learn how to kite better so you won't need one. If you are a beginner try using a "Go-jo" device. They look a bit funny but they really work great. 
To estimate shipping outside of the USA,
1. Put the item in your cart and checkout as if you are going to purchase.
2. Before you commit to buy or pay anything, you will enter your address and choose a shipping option.
3. You can then see the prices for various shipping options.
4. Items shipped outside of the USA must be paid for through PayPal.
Share
View full details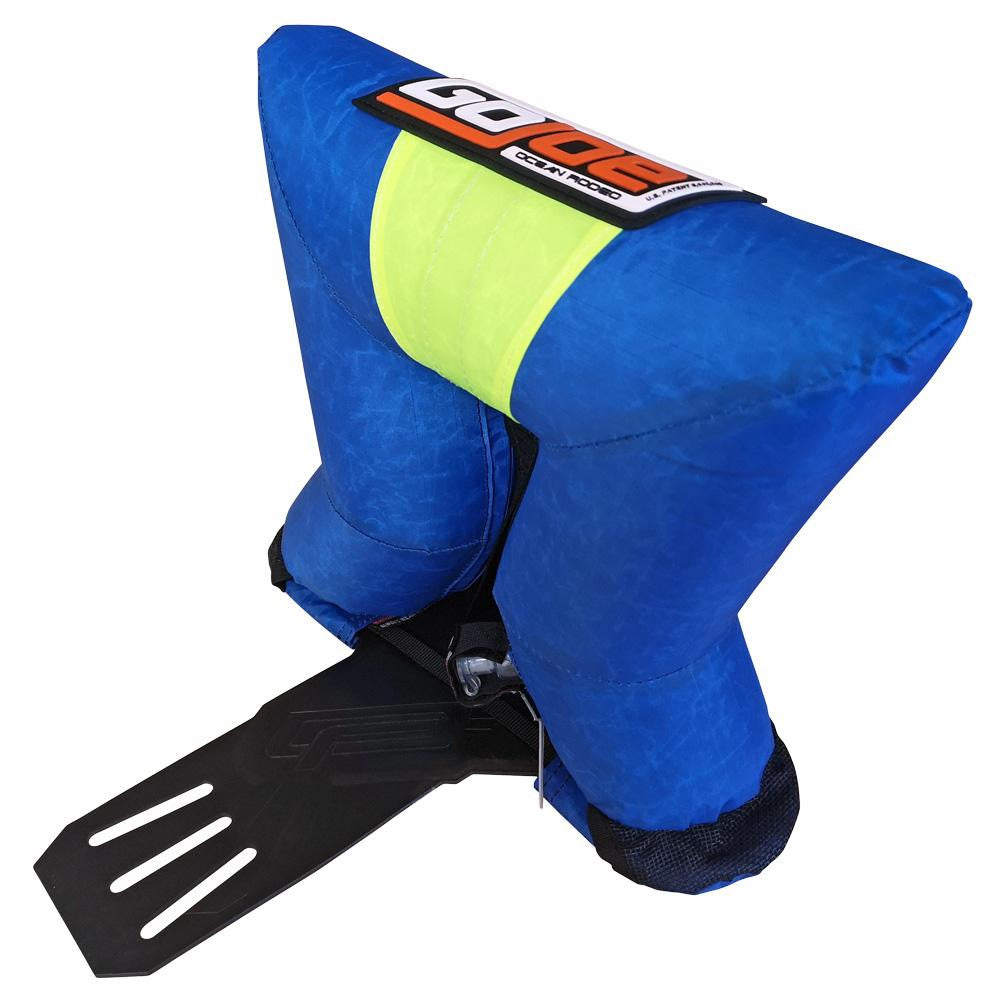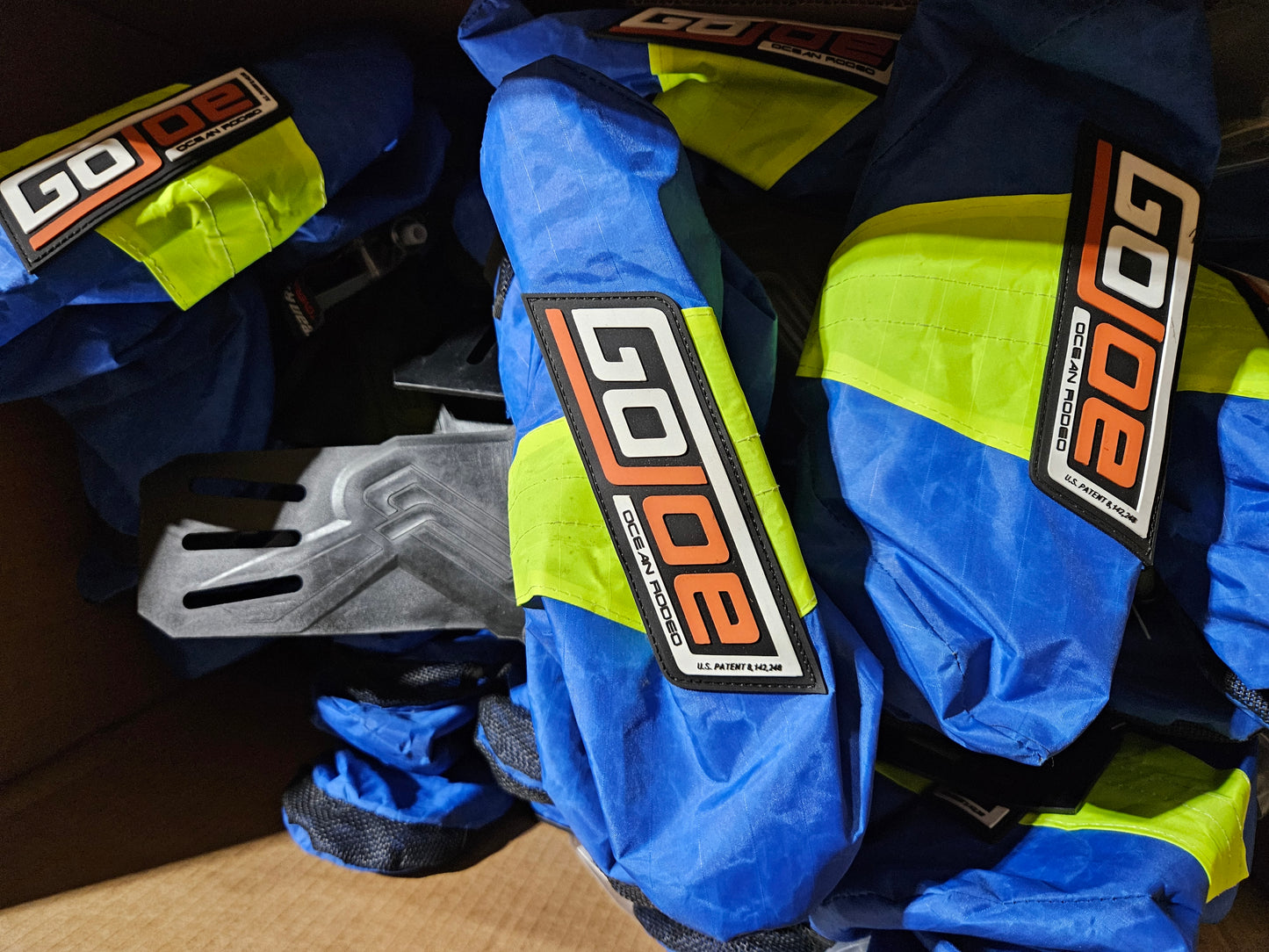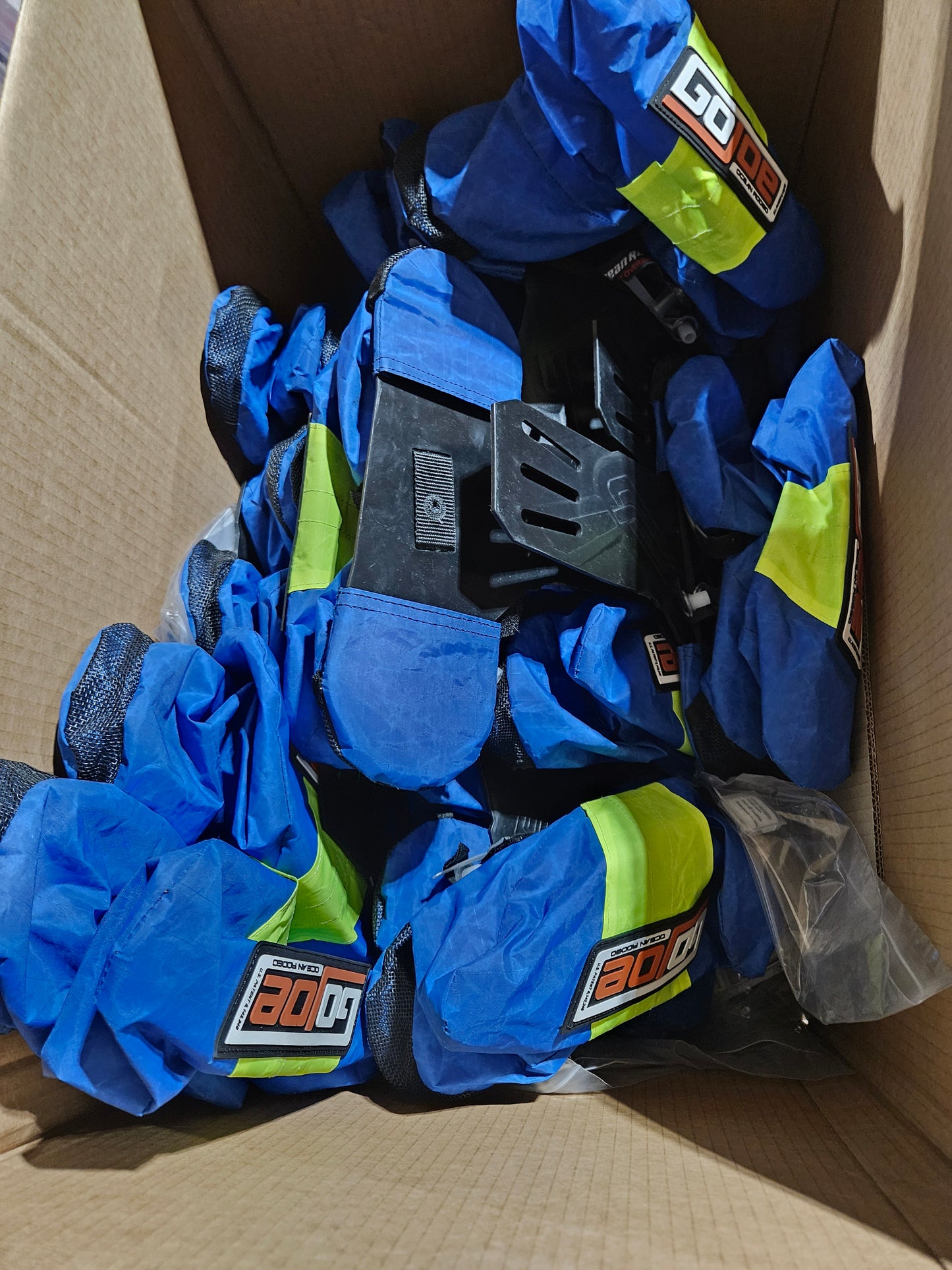 Free Shipping

U.S. ORDERS OF $39 OR MORE ARE ELIGIBLE FOR 100% FREE SHIPPING!

FREE SHIPPING ONLY AVAILABLE FOR ORDERS $39 OR MORE WITH A FEW EXCEPTIONS FOR SALE PRICE OR OVERSIZE ITEMS LIKE SURFBAORDS AND SUP'S. 

OFFER ONLY VALID FOR SHIPPING WITHIN THE CONTINENTAL UNITED STATES (48 CONTIGUOUS STATES).  EXTRA SHIPPING CHARGES APPLY OUTSIDE OF THESE CONTINENTAL STATES, SUCH AS ALASKA, HAWAII, PUERTO RICO, GUAM, WAKE ISLAND, FEDERATED STATES OF MICRONESIA, US VIRGIN ISLANDS, ETC.